Chain Grate Machine

FeaturesThis machine is used for drying and warming up raw ball, the raw ball is placed on themachine uniformly... >> more details

Peripheral Drive Thickener

FeaturesThis machine is suitable for condensing beneficial ore and dewatering waste ore.The rake rack is truss,the... >> more details
SERVICE
Provide the program design and technological flow design; choose the right equipment that most suitable for you.

Finish the equipment inspection with you; assist you in drawing out the construction scheme and detailed flow.
Establishment of Mega brand and satisfaction of users are our persistent pursuit. Responsible for every procedure, for every machine,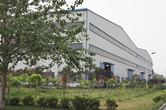 Zhengzhou Mega Industry Co., Ltd is a leading equipment supplier in China. Our factory Qunying was founded in 1961, it is good credit enterprise in Henan Province, it covers 160000m2, now there are 1600 employees, especially supply complete equipment for metallurgical, mining, building material, chemical, coal and electric power and other industries.
We are always here waiting for your consultation.
TEL: +86-371-63432298
E-mail:megaindustry@aliyun.com
Fax:+86-371-63432297